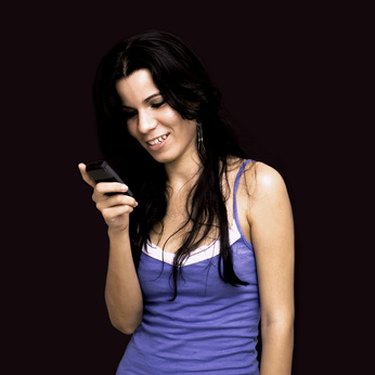 Connecting your LG phone to wireless Internet is easy to accomplish with phones that can receive Wi-Fi signals. You may decide to use the Wi-Fi capabilities in the event that you do not receive the best signal from your wireless provider at your home or office. If this is the case, then hooking up to a Wi-Fi network near you could provide you with a faster connection to the Internet and a more reliable signal to send e-mails, texts and pictures.
Step 1
Press the "Applications" tab on the home screen of your phone.
Step 2
Scroll down the list of applications until you reach the "Settings" option. Press "Settings" to bring up the menu.
Step 3
Locate and click the "Wireless & Network" or "Connections" option within the "Settings" menu.
Step 4
Select the "Wi-Fi Setting" or "Wireless Manager" option, then select the network that you want to connect to and click "OK." All of the available wireless networks within your range will appear.
Step 5
Enter the wireless network password if you are connecting to a secure network.
Step 6
Press the "Done" button followed by the "Connect" button.