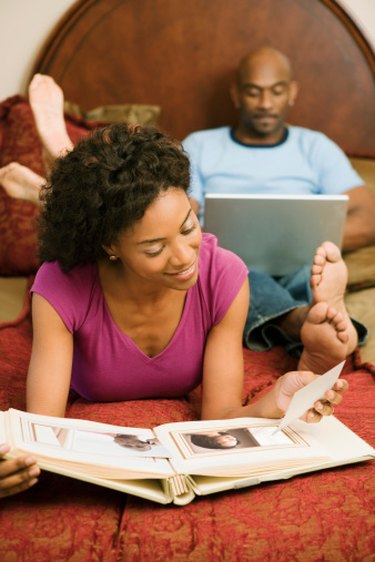 Adobe Photoshop provides users with advanced editing techniques for professional-quality photographing. While Photoshop and similar advanced editors are a good choice for many photographers, professional graphics software isn't practical for casual photographers. If you want to make minor tweaks to photos, using the advanced tools in Photoshop is overkill, and software in the Adobe Photoshop product line cost hundreds of dollars. If you want to make pictures less blurry, Windows offers free software for this basic purpose.
Step 1
Click on the "Start" button.
Step 2
Type "Photo Gallery" in the search box at the bottom of the "Start" menu. Windows Live Photo Gallery is preinstalled on most Windows Vista and Windows 7 computers. If you don't see Windows Live Photo Gallery in the search results, download and install it from Microsoft's website. The software is free for Windows users.
Step 3
Select the "Windows Live Photo Gallery" from the list of results. This opens Windows Live Photo Gallery in a new window.
Step 4
Locate the picture file by clicking the folders on the left-hand side of the window. By default, Windows Live Photo Gallery preselects your "Pictures" folder and these images appear on the screen, but you can access any image file saved to your computer, as long as you know in which folder it saved.
Step 5
Pick the image you want to make less blurry.
Step 6
Press the "Edit" tab at the top of the window.
Step 7
Hit "Auto-Adjust." Your picture will automatically optimize for focus and clarity. If this does not fix the blurriness, hold "Ctrl" and "Z" to undo the "Auto-Adjust" changes.
Step 8
Double-click on the image. You can manually adjust the image properties if "Auto-Adjust" didn't work well enough.
Step 11
Click and drag the slider underneath "Sharpen." The further you pull the slider to the right, the crisper the image will be. Move the slider until the blurriness disappears.
Step 12
Choose "Analyze" to apply the changes to the picture.