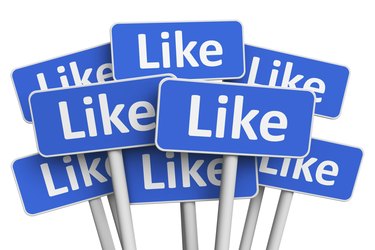 A Facebook account can keep you connected to friends and family. To open a Facebook account you'll need an email address. Once you've gone to the Facebook home page you'll see a section on the website that says "Sign Up." It will ask for your name, email address, birthday and sex. You will also need to create a password for logging in. A confirmation link will be sent from Facebook to your email address. This confirms that you are the owner of the account. After confirmation, you'll gain full access to Facebook.
What to Do if Facebook Isn't Right for You
According to PR Newswire (2014) there are currently more than 1.23 billion Facebook users monthly. However, you may find that you no longer want a Facebook account, or would prefer to deactivate it. To delete your account, you can send Facebook a request to permanently delete it. Once it's deleted your account can't be reopened (you would have to use a different email address). Deactivating your account removes your profile from view, but you can always reactivate it at a later date.