When your TomTom navigation device freezes or doesn't start up, resetting the device usually fixes the problem. There are two common methods used to reset TomTom devices, based on the model. After making sure your TomTom has a fully charged battery, try these methods to restore your device to working order.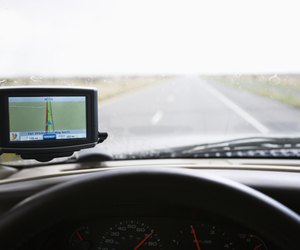 credit: Ron Chapple studios/Hemera/Getty Images
Typical Reset Instructions
Most TomTom models are restarted by pressing and holding the On/Off button until the device restarts. Typically this takes 15 to 20 seconds, but may complete faster or slower.
For some TomTom models, you need a straightened paper clip. Using the clip, press and hold the built-in Reset button for 20 seconds and then press and hold the On/Off button for five seconds. If your device uses an SD card, remove the card before pressing the reset button and re-insert the card after starting it back up.
Other Methods
TomTom EASE, Mazda Navigation System NB1 and Sony XNV Navigation module all have their own specific reset instructions. Refer to the TomTom website or your owner's documentation for instructions regarding these devices.
Find Your Instructions
To find out which method your device uses, visit the TomTom Device Reset page and look up your model in the drop-down menu. If you aren't sure what model you have, click Which device do I have?, enter the first two characters of your device's serial number and then click GO. The serial number is typically found on the bottom of TomTom devices.