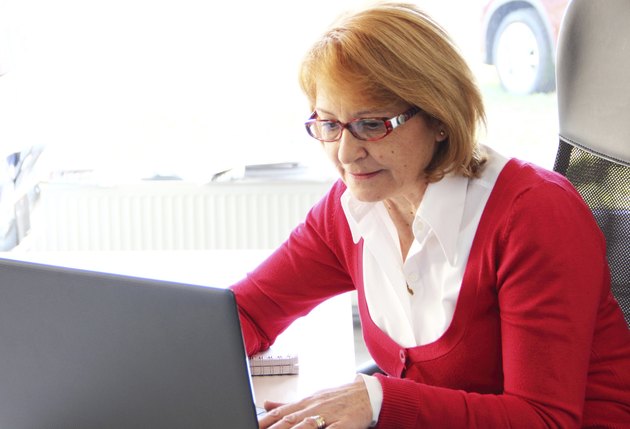 The Avast Antivirus program automatically generates a log of all manual and scheduled scans. The log displays the type of each scan, the date it was run and the scan's results. Avast conveniently displays a Show Results button at the end of the latest completed scan so that you can view the scan's results with one click. However, if you want to view the results of a previous scan, you need to access the program's scan logs through the Scan History window.
Step 1
Open the Avast program, then click "Scan" in the left pane of the window.
Step 2
Click the "Scan History" link to open the Scan History window.
Step 3
Select the scan that you want to view from the Completed Scans box. The scan's information is displayed below the Completed Scans box. For example, you can view the number of files that were tested and the scan's run time.
Step 4
Click the "Detailed Report" button to view a more in-depth scan report. For example, you can view the names of the files that have errors or were infected. The Detailed Report button is not active for any scan that didn't find any issues.
Step 5
Click the "Close" button when you finish reviewing the scan logs.
Tip
Avast also has the option to create custom scans. You can edit settings for a custom scan's heuristic sensitivity, schedule and performance to create a scan that fits your needs. To create a custom scan, open the "Scan" window, then click the "Create Custom Scan" link.
If you decide that you no longer want to use Avast as your anti-virus solution, you can uninstall the software using the Avastclear utility. You can download the utility from the Avast website (see Resources).
Warning
Information in this article applies to Avast Free Antivirus 2014 and Windows 8.1. Instructions may vary slightly or significantly with other versions and products.