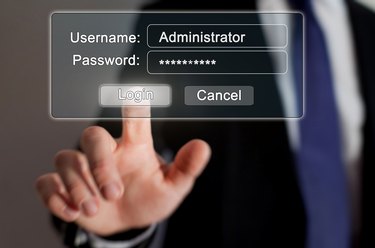 An administrator account provides full access to a computer's files and folders. The administrator access is mandatory for many tasks; for instance, some software installation or certain tasks of system maintenance and management. The administrator account in Windows 7/Vista does not have a predetermined name, like "Administrator." Rather any user account could be either "administrator" or "standard" type. Thus it is necessary to discover which account has administrator access.
Step 1
Log in to your user account in Windows 7/Vista.
Step 2
Click "Start" in the lower-left corner of the screen and then "Control Panel" in the right panel of the "Start" menu.
Step 3
Click "User Accounts and Family Safety," followed by opening the sub-menu "User Account."
Step 4
Read the brief information given under your account icon. If it says "Administrator" then your account has the required privileges. But if the account type is "Standard user," proceed to the following step.
Step 5
Select "Manage another account" to display a list of icons for all user accounts on the computer.
Step 6
Read the information under each account icon to find out which one is administrative.
Step 7
Click "Start" in the lower-left corner of the screen. Click on the small triangle in the bottom line of the "Start" menu and choose "Switch User."
Step 8
Click on the administrator user icon as determined in Step 6 and type a password (if required) to access this account.