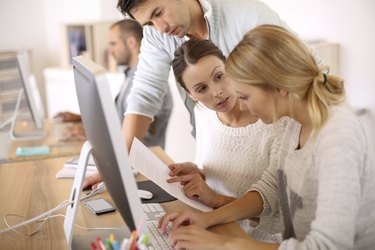 Hughes Network Systems is an Internet service provider that supplies Internet access via satellite for customers in locations where high-speed Internet access via terrestrial technologies such as cable and DSL are not available. Hughes Network Systems provides these services under the brand name HughesNet. HughesNet has released several different models of its satellite modem over the years; the HN9000 is one such model. This modem has a Web-based configuration page called the System Control Center, which a user can access through a Web browser. If you need to access self-help information or view the system configuration of your HN9000 modem, the System Control Center is likely to have the information you need.
Step 2
Click "Go" or press "Enter" to load the HN9000 System Control Center.
Step 3
Right-click in an open area of the page and select "Create Shortcut," if you are using Internet Explorer, to create a shortcut to the HN9000 System Control Center on the desktop. In the future, you can double-click the shortcut to load the System Control Center without typing the address.
Tip
The System Control Center is a Web page stored locally on your HN9000 modem. Because your computer does not access the Internet to view the System Control Center, you must have the HN9000 connected to your computer to view it. You cannot view the page over another Internet connection.