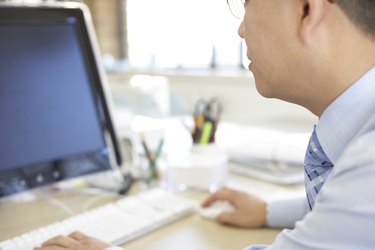 TSA, or the Transportation Security Administration, is a division of DHS, or the Department of Homeland Security. If you are a TSA employee with a registered TSA or DHS email, you can access certain parts of your government online account, including some of your email account, through an online site. You must have a certified TSA or DHS email address and login information before you begin.
Step 1
Go to the TSA account login linked to in the References section. You must have your account information, including your password and login, before you try to log in. The TSA monitors all log-in attempts, and if you do not have a certified login or password, you could get in trouble with the DHS.
Step 2
Input your login and your password into the boxes located in the upper-right corner. Click "Login."
Step 3
Select "Email' from the list of options after you have logged in. The TSA is a large branch of DHS, and there are many employees who have email accounts at different security levels. If you have an email that is accessible through the site, it will appear. If you do not see an email listed, you need to check your email at work on the secure computers.