IMVU is a 3D chat program and social networking site. Once you select an avatar, you can make or purchase clothing and accessories to use in your 3D chats with other IMVU members. If you do not log into your account for an extended period of time or if you request that your account be disabled, you will not be able to access your account. In order to reactivate a disabled account, you must submit a trouble ticket to IMVU's support staff.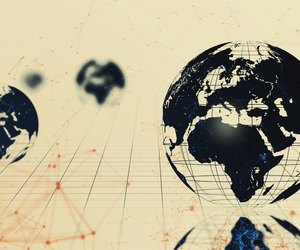 credit: blackdovfx/iStock/Getty Images
Step
Click the "Contact Us" link on the bottom of the main IMVU web page.
Step
Click the "Customer Service" button to select the correct department to reactivate your account.
Step
Click the link to create a temporary account from the top banner on the login page. Enter your name, your email address and a temporary password.
Step
Click the "Request Support" tab at the top of the page, then click "Submit a Case."
Step
Select "General Support" from the "Case Category" dropdown menu.
Step
Select "Disabled Account" form the "General Topics" dropdown menu.
Step
List as much information as possible in the "Description" area as possible. Explain that you wish to reactivate your disabled account. Give the support team your original avatar name, your original email address, your date of birth and any other information you may remember from your old account. Click "Submit" to submit your case to Customer Support.