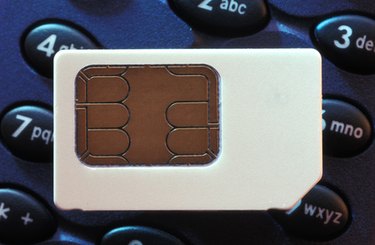 Rogers is a Canadian company that provides services including Internet access, cable television, home phone and cellular phones. When it comes to cell phones, Rogers is a carrier, offering both prepaid and monthly plans. For those traveling abroad, Rogers offers prepaid SIM cards for some world phones. These SIM cards require activation to be used. This is easy with a quick online activation process.
Step 1
Open an Internet browser and navigate to Rogers' official website (see resources). Select "Wireless" to bring up a menu. Click on "Pay As You Go" then "Activate Now" on the right side of the window.
Step 2
Enter your phone's 15-digit IMEI number in the "Serial Number" box. This number is commonly located under your phone's battery, although the box or user's manual will have it, too. Enter your 20-digit SIM card number under "SIM Number." The SIM number is located on the back of the SIM card.
Step 3
Enter the Canadian province and city closest to the one you'll be making most of your calls from in the two drop-down boxes for the province and city. Click "Continue" and enter your name, address, e-mail address and phone number in the appropriate boxes under "Customer Information" and press "Continue" again.
Step 4
Select the options you'd like to include with your service. Examples are text messaging and Internet access. Press "Continue" when satisfied and review the information. If everything is correct, click "Submit Activation." Write down the confirmation number. Within two days, you'll get an e-mail giving you further directions for programming your new cell phone and number.
Things You'll Need
Rogers SIM card and compatible phone

Internet access

IMEI number

SIM number

Pen and paper
Tip
If you've purchased your Rogers SIM card from a third-party reseller, the activation instructions might differ. Contact the reseller before you travel to get precise activation instructions.