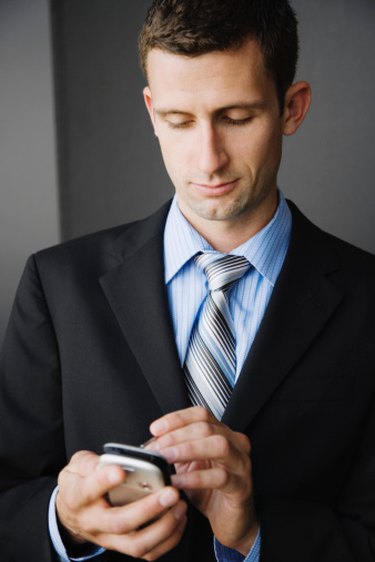 When you first purchase an iPhone, all the device's functions remain locked behind a "Connect to iTunes" activation screen. The cellular service provider activates your iPhone upon purchase, allowing you access to the device. If you have a SIM card that was not officially activated for iPhone use, you will have to manually bypass the activation screen. Such measures are necessary if you've been given a friend's old iPhone or purchased one outside of your cellular wireless provider (such as on eBay). Manually activating your iPhone requires the use of the jailbreaking utility Pwnage Tool.
Step 1
Download and install Pwnage Tool (see Resources). Connect your iPhone to your computer.
Step 2
Launch the application. Select your iPhone model. The utility will locate the iOS firmware on your computer. Click "Next." The utility will begin creating the custom firmware image file.
Step 3
Select "No" when asked if you have an iPhone contract that would normally activate via iTunes. This is a crucial step as this will activate the device for you, allowing you to use your current SIM card.
Step 4
Click "Next" after the firmware has been created. Follow the directions on-screen to place your iPhone into DFU Mode. You must hold the "Power" and "Home" buttons simultaneously for 10 seconds and then release the "Power" button. The on-screen instructions will help with the exact timing.
Step 5
Open iTunes when DFU Mode has been detected. Select the iPhone and click "Summary." Hold "Shift" and click "Restore." Select the custom firmware (on your desktop) IPSW file and click "Open." ITunes will restore the device with the custom activated firmware. Once you have installed it, you can fully access the device with your current SIM card.