Microsoft Office is a desktop publishing suite collection with several applications, including Microsoft Word, Excel and Publishing. In most cases, when the program is installed from a disc, the product key must be present in order for the software to be activated successfully. But, there is also an online version that enables you to activate the software with just a temporary key. This version can be downloaded and installed directly from the Microsoft Support Center. While usage is not permanent with this version of Microsoft Office, it will run successfully for an adequate amount of time with the temporary key.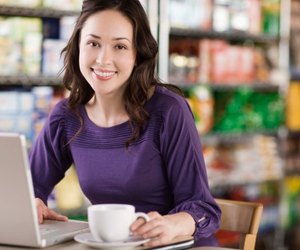 Step
Open your Internet browser, and access the Microsoft Office Official Website. (See Resources.)
Step
Click the "Download a Trial" link, which will be displayed on the Microsoft Office home page. Then, click "Try It Now." You will be prompted to create a user account for your software registration.
Step
Fill in the suggested data fields to complete the software registration, and click "Sign-Up" to proceed.
Step
Select the "Install Now" action once the software registration screen redirects. The Microsoft redirect page will also provide a temporary product key for activation.
Step
Record the temporary product key that will be displayed on the Microsoft redirect page. Then, click "Run" when the pop-up File Download window opens to begin the Microsoft Office installation and activation. The Microsoft Installer Wizard will open on your computer.
Step
Use the Microsoft Installer Wizard to complete the Microsoft Office installation. Select all of the recommended, default options
Step
Enter the temporary key from the Microsoft redirect page when the Microsoft Installer Wizard prompts you to do so.
Step
Click "Finish" to conclude the Microsoft Office activation.