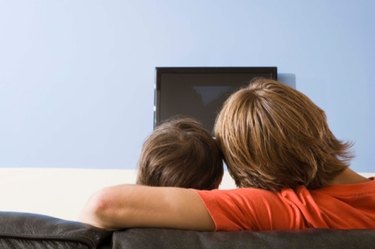 Roku boxes are designed by the Roku company chiefly for the purposes of viewing movies offered by the Netflix live streaming service. Once the box is connected to the television, it only needs to be activated for you to begin watching movies instantly using the box. If you need to activate your Roku box, you can do so in a few simple steps.
Step 1
Connect the Roku box to your television in accordance with the procedure outlined in your Roku box's manual.
Step 2
Turn on your TV, and change it to the input channel for your Roku box. Once you see the Roku box's welcome screen, press the "Select" button on your Roku box's remote control.
Step 3
Select the type of network connection you have (wired or wireless) on the network screen, and provide the necessary information that applies to your network. Once a network connection is established, you should see the activation screen with an activation code.
Step 4
Visit the Netflix activation website on your computer (www.netflix.com/activate) and log in to your account if asked to do so. Enter the activation code on your television screen into the text box on the activation page. The Roku box will now activate.