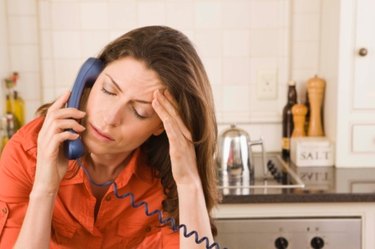 Telus is a telecommunications company that provides telephone, Internet and cellular coverage in Canada. Telus subscribers who wish to block numbers can use "Call Screen" technology and block up to 12 unwanted callers. The caller will hear the message, "The party you are trying to reach is not accepting calls at this time." Screened callers cannot leave messages on your machine, and your phone will not ring.
Step 1
Dial *60 and follow the prompts.
Step 2
Press "1" or "3" to turn on call screening.
Step 3
Input the phone numbers you would like to screen.
Step 4
You can reject all "Private" callers by selecting the "Reject the last calling party" option after an unwanted call.