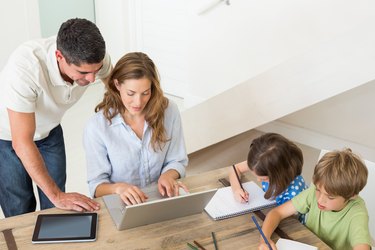 Letting your children use the Internet for personal and school use is a common practice. There is a world's worth of information available for research online. Unfortunately, there is also adult-only appropriate content on the Internet as well. To help keep your children from viewing inappropriate sex sites, Internet Explorer has a content filter that you can use to block sites. By activating the content filter, you can limit your child's browsing activities to children appropriate web content.
Step 1
Click the "Tools" drop-down box located in the upper right-hand corner of "Internet Explorer", then click "Internet Options."
Step 2
Click the "Content" tab, then click the "Enable" button in the "Content Advisor" section of the pop-up menu.
Step 3
Click the "Nudity" and "Sexual Content" sections in the "Content Advisor", then move the slider all the way to the left.
Step 4
Click the "Apply" button, then the "OK" button. Any sites that contain content that falls into the "Nudity" or "Sexual Content" descriptions will not be displayed when browsing the Internet.