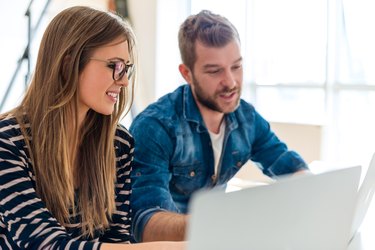 Facebook Groups give users the ability to connect with their friends and others in smaller networks tailored to specific interests, organizations and even local social circles. The users who create these groups can send out invites to friends connected on their profiles. These invites to old groups appear in the invited user's requests and invitations menu, but the system for new Facebook groups does not use suggestions or invite confirmations. You can still decline suggestions to old groups.
Step 1
Log in to your Facebook account.
Step 2
Click the "Groups" tab on the left toolbar. A menu will open to display any pending group invitations or suggestions.
Step 3
Click "Ignore" on any pending invitations. All new groups created by your friends will follow the current standard for invitations, so after denying these invitations, you will no longer receive group suggestions.