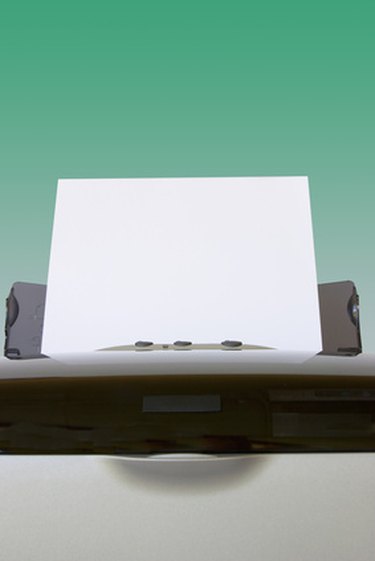 When a printer within a network goes "offline," it prevents you from completing your print jobs. This can be frustrating, but it is relatively easy to fix. Essentially, the problem is that the computer and printer are not connected or something is blocking the communication. It could be just a matter of a loose cable, it could be a network connect if you are printing to a printer on the network or it could be that the printer is not turned on. To fix this you will need to follow some basic instructions to reconnect them.
Step 1
Make sure that all cables are properly connected and that the printer is powered on. If this is a network printer, make sure its network connection is securely connected.
Step 2
Click the Windows "Start" button, select "Control Panel," choose "Hardware and Sound" and click "Devices and Printers." A new window will open up and display all the printers currently set up on your computer.
Step 3
Find the printer that needs to be brought online. Double-click on the printer that is offline. A new window will appear. Click on "Printer" in the menu bar and scroll down to "Connect."
Step 4
If the printer is still not printing, turn off both the printer and the computer. Turn the printer on and let it go through its startup procedure. Once the printer is ready, turn the computer on. This will allow the Windows operating system to detect the printer.
Step 5
If the printer is still not online, remove the printer from the list of printers in the Window that you navigated to in Step 2, and then reinstall the printer.