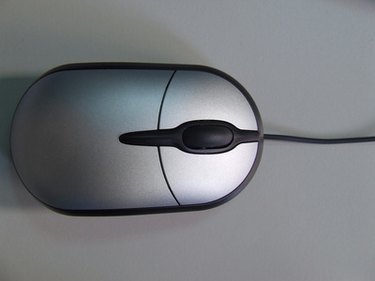 No matter what type of hardware or software you have, most people encounter issues with their mouse and cursor at some point. If you are working on a PC, you may be experiencing an issue where the cursor disappears completely from your desktop screen. In this case, the PC may not be recognizing your mouse. There are a few simple steps you can take to try and bring the cursor back to your desktop screen.
Step 1
Press ALT and F4 simultaneously, which will allow you to use your keyboard to navigate on your desktop since your mouse is not recognized.
Step 2
Use the arrow key to move to "Restart" and click "Enter". Wait for your computer to restart.
Step 3
Move your mouse when your desktop screen appears until you see the cursor.