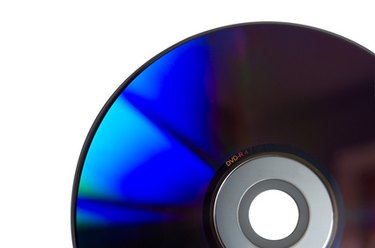 Nero 7 Essentials is an older version of the popular Nero video-burning video which is now in its 9th edition. Nero 7 Essentials is fairly easy to navigate and allows for the easy burning of DVDs. To burn a DVD with the software, you need to make sure that you have your movie or video loaded on your computer and ready to burn onto a blank DVD-ROM or DVD-RW disc.
Step 1
Insert a blank DVD disc into your DVD drive.
Step 2
Open your Nero 7 Essentials software program.
Step 3
Select the "Photo and Video" icon at the top of the interface. (The icon is a filmstrip slightly on top of a photo.)
Step 4
Choose "Make Your Own DVD-Video" from the menu.
Step 5
Select "Add Video Files" under the menu "What Do You Want To Do?"
Step 6
Browse and select the video you would like to burn and then press "OK." Your video will be displayed in the Main Project window.
Step 7
Select what kind of menu you want on your DVD in the same window. You can choose "Title and chapters menu," "Title menu only" or "Do not create a menu." Press "Next," and "Next" again.
Step 8
Designate where you want the movie to burn to by selecting "Burn To..." and your DVD drive in the "Set the parameters for burning a DVD" menu.
Step 9
Press the "Burn" button to complete the burn process.