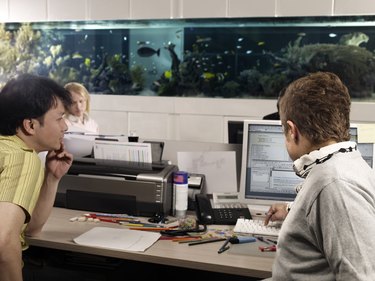 A Canon printer can produce extremely high quality reproductions of photos, but only if it's calibrated properly. Fortunately, the manufacturers at Canon have made it extremely easy to make sure the printer is set up just right to ensure that the photo prints it makes are top quality. The printer can be easily calibrated from the main menu on the printer, and after that, it should be ready for printing.
Step 1
Turn on the Canon printer. Make sure it is plugged into a power outlet.
Step 2
Select "Adjust Printer" option from the printer's main menu. This option can be accessed by pressing the button on top of the printer labeled "Menu" and using the central scroll wheel to select "Adjust Printer."
Step 3
Select the "Calibration" option from within the "Adjust Printer" menu. Then select the "Auto Adjust" option and the "Yes" option. Once that has been selected, press the "OK" button in the center of the scroll wheel.
Step 4
Check the printout produced by the calibration to ensure that the colors and alignment look correct.