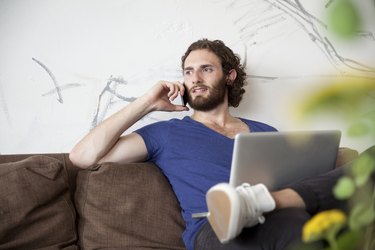 MetroPCS is one of several companies across the United States providing wireless cellular service to customers via a series of subscription plans. In many situations, MetroPCS provides a free or heavily discounted cellphone when new customers sign on for a subscription service. As with the majority of tech product users today, customers often have questions about their plans or phones requiring help beyond a simple internet search. At this point, being able to contact a MetroPCS customer service representative can be valuable. Fortunately, MetroPCS makes it easy to contact their service representatives and helps ensure that their customers are satisfied with the help they receive.
Contacting MetroPCS Customer Service
When you arrive at the MetroPCS website, you can navigate to a series of helpful links and resources by clicking on the "Support" button at the top of the page. Here, you can select a drop-down menu labeled "Contact Us," which lists a series of telephone numbers that can be used to contact MetroPCS representatives in various departments. For example, the "Contact Us" menu includes contact information for individuals seeking more information about mail-in rebates, payment options, handset protection and general customer service needs.
The phone numbers listed on this page can also be clicked on individually, which opens up a new window containing specific information about the topic in question. For example, clicking on the Customer Service number will open a new window which allows you to search for MetroPCS stores near your location. This feature may be useful whenever you feel there's a chance you'll need more hands-on assistance with your product. Simply put, the MetroPCS customer care phone number is one of several helpful assets that can be found on this portion of the website.
Discovering Other Support Options
Although a phone call with a customer service rep may be the quickest way to resolve your specific issue, you can also explore the Frequently Asked Questions (FAQ) included within the Support section of the website. These questions are further divided into specific categories, ranging from account services to product shipping. You can also review specific product guides here, which may be useful if you misplaced or disposed of your product manual at some point. Whatever your particular needs, the powerful combination of phone service and online information database will help ensure that, as a MetroPCS customer, you can easily resolve your issues in a manner that's satisfactory to you.