If you are a frequent shopper at Walmart.com, chances are you've signed up for an account with the online retailer. Your account stores your pertinent information such as your billing and shipping address and your credit card information. You can also track your orders to see when you will receive your purchase. If you decide that you no longer want to shop online at Walmart.com, there's no button on the website that you can click to close your account. This does not mean you are stuck with the account forever.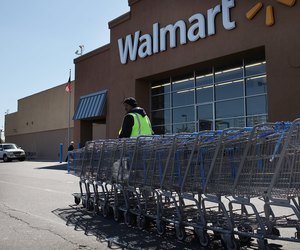 Step
Navigate in your Web browser to Walmart.com and sign in to your account.
Step
Scroll to the bottom of the page and click the "Contact Us" link under the "Help" heading.
Step
Click the radio button next to "Using Walmart.com" and then click "Email Walmart.com." Choose "Using Walmart.com" because it offers the choice for "Editing 'My Account' Details."
Step
Click the drop-down menu under "Please Help Me With" and select "My Account" and under the heading "Specifically," select "Other."
Step
Type your request to cancel your account in the Comments field.
Step
Verify your contact information is correct; your information is auto-populated in the various text fields. Make any necessary corrections.
Step
Click "Submit." You will receive an automated response from Walmart.com letting you know that your message has been received. Do not respond to this email. Walmart.com will send another email confirming your request has been completed.