Canceling AT&T DSL service can be daunting: the customer service interface is tough to navigate, and customer service representatives are often hard to reach. When you do get through, the customer service representative will likely try to sell you additional services before canceling your account. The process will be much easier if you know which number to call and if you have the necessary account information.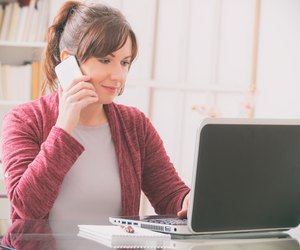 credit: humonia/iStock/Getty Images
Step
Locate your most recent bill for DSL service from AT&T, which has your account number in the upper right-hand corner. You will need to provide your account number to the customer service representative when you cancel your service.
Step
Call AT&T's DSL customer service at 1-877-722-3755. When the phone is answered by the automated service, press 3 for "questions about your DSL service."
Step
Press 0 at the next automated prompt, which will connect you with a customer service representative. Tell the representative that you wish to cancel your DSL service, and provide the representative with your account number.
Step
Make sure to get a confirmation number from the AT&T customer service representative once your service has been canceled. You will need the confirmation number to dispute any future charges from AT&T that are incurred after you cancel the service.