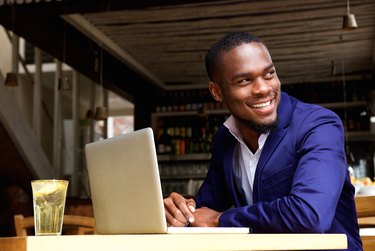 SingTel is an Asian telecommunications company that offers broadband Internet to subscribers. SingTel customers generally receive 2Wire gateways or routers, which enable access to the Internet and the creation of a local network. The network encryption key that was setup on the wireless router or gateway is on the bottom of your 2Wire device. With the key on the bottom of the router, your network lacks security, but you have the option of setting up your own network password.
Step 1
Open an Internet browser.
Step 2
Type "http://192.168.1.254" in the browser's address bar and press the "Enter" key on your keyboard to access the router's configuration page.
Step 3
Click the "Wireless" option or its logo to advance to the next screen.
Step 4
Click the "Security" tab and, under the "Wireless Key" section, select "Set custom encryption key."
Step 5
Type in your own network password. It is recommended to use a password with a variation of numbers, symbols and upper- and lower-case letters.
Step 6
Click the "Save" button to apply your changes, and then log out of your router's configuration page.