Your YouTube channel is your public profile on YouTube, where other users can see whatever information you choose to reveal about yourself. You can customize the style and color, and set the channel to display items such as uploaded videos, favorites and playlists. Once you have a YouTube account, you can't change the URL, but you can choose a new name for your channel in a few easy steps.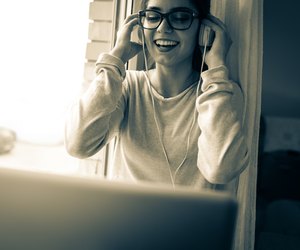 credit: SolisImages/iStock/Getty Images
Step
Sign into YouTube.com, click the arrow next to your user name to reveal the drop-down menu and click "My Channel."
Step
Click "Settings" in the main menu.
Step
Type your new channel name in the box next to "Title."
Step
Click "Save Changes."