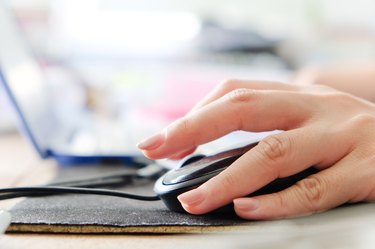 There are numerous reasons to change the ownership of your Comcast account. Maybe you just do not like the email address you have or you want to set up another primary email. This is also good if you are receiving a ton of spam to your email account and you want a spam-free fresh start.
Step 1
Decide which account is going to take over ownership of your primary Comcast account. If there are no secondary accounts set up you will have to create one before you can change over primary ownership.
Step 2
Log on to the website where you check your email and click on the "My Account" link at the top left-hand side. This is going to open up a window for you to sign into with your user name and password. You can choose to click on "Remember Me on this Computer." Once you are logged in you will see your "My Account" page.
Step 3
Look at the left-hand column to find different primary account settings. Click on the link that says "Change my Account Ownership." This will bring you to your account ownership page.
Step 4
Type in the required information. Next there will be a drop-down box that says "Change Primary Account To." Listed in this box will be all of the secondary accounts that you have created. Choose which one you want to use. After this you will need to put the new primary account current password in. When you are done hit "Update."
Tip
Keep track of all of your passwords and settings so mistakes and headaches do not occur.
Warning
Changing the account over to a secondary account gives them all of the power of deciding different things. The secondary account has limited usage when it comes to making decisions outside of their email. Make sure that this is something you want to do because it is hard to go back later and fix everything.