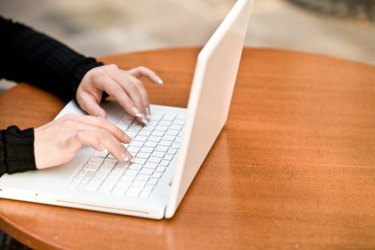 If you are using Windows 7 Ultimate or Enterprise editions, you can easily change between German and English language settings. However, you will have to install the English language pack to proceed. This is accomplished only through the Windows upgrade menu. If you do not have the Ultimate or Enterprise edition, you will be unable to change from German to English languages unless you purchase and install an upgrade to one of those editions.
Installing English Language
Step 1
Click the "Start" orb, located in the bottom left of your screen, and click the "Control Panel" menu item.
Step 2
Click "Check for updates" under the "Windows Update" section in the Control Panel.
Step 3
Click "Check for Updates" in the left-hand menu.
Step 4
Click "...optional updates are available" on the left side panel.
Step 5
Place a check mark next to "English Language Pack" and click "OK" at the bottom.
Step 6
Click "Install updates" on the right to install the language pack. You may need to restart your computer to complete the process.
Changing to English Language
Step 1
Click the "Start" orb and select "Control Panel."
Step 2
Click "Change display language" under the heading "Clock, Language and Region."
Step 3
Click the drop-down arrow under the bottom section labeled "Choose a display language." Currently, "German" should be selected, so click "English" to select it as the new display language.
Step 4
Click "Apply" to adopt the new English language display. You will have to log off to complete the change, so click "Log off now" in the pop-up window.