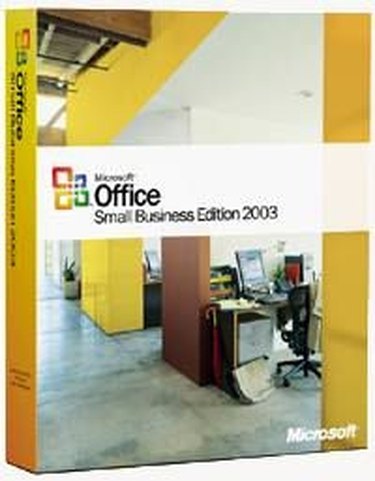 Microsoft Office 2003 is one of the most innovative office and home software tools ever to be created. The program bundle allows you to complete an array of tasks that in the past would have taken hours, or even days. The program has been upgraded over the years to be inclusive of several language sets. But sometimes these can get in the way of editing if MS Office thinks you are trying to use that language as opposed to English.
Step 1
Use the "Start" menu to access the Microsoft Office. Use your mouse and left-click on the "Start" button in the lower left-hand corner of Microsoft Windows. Then scroll to "All Program" and left-click on it; a submenu will open. Select Microsoft Office 2003.
Step 2
Scroll through Microsoft Office in the Start menu to reach "Microsoft Office Tools". Once you click on the Microsoft Office 2003 a submenu will open; scroll and left-click on "Microsoft Office Tools".
Step 3
Scroll to "Microsoft Office 2003 Language Settings". Once inside of the "Microsoft Office Tools" submenu, you will need to scroll to the "Microsoft Office 2003 Language Settings" and left-click to open.
Step 4
Add or remove the languages as desired and save. A language settings box will open where you can add or remove desired languages. Click "Okay" when done to save your new settings.
Things You'll Need
Microsoft Office 2003

Computer
Tip
You can always follow these steps above to reverse any changes that you made.
Warning
Only remove languages that you do not intend to use.