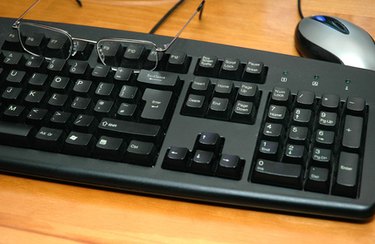 When Microsoft Windows is installed on a PC, it is automatically configured using a default administrator user account. The administrator of the computer has control over all the settings of the computer and may create additional user accounts that have limited access and rights to programs, files and settings. The administrator also has the necessary rights to change the user name on your PC.
Step 1
Log on to your computer as an administrator.
Step 2
Click "Start" from the system tray located at the bottom of the desktop. Select "Control Panel" from the right side of the programs window. Click the "Classic View" option located in the upper-left side of the control-panel window.
Step 3
Scroll down the control-panel options and click the "User Accounts" icon.
Step 4
Click the "Change your account name" option underneath the header "Make changes to your user account." If you receive a pop-up message stating Windows needs your permission to make such changes click "Continue."
Step 5
Enter a new name in the text box.
Step 6
Click the "Change name" button.
Step 7
Restart your computer for the new name to take effect.
Tip
These steps apply to computers running Windows 7; the process for changing the user name is similar for machines running Windows Vista or XP.