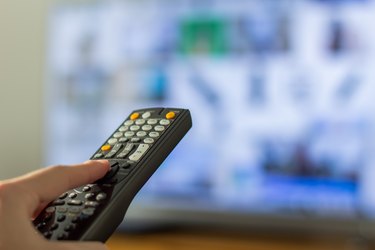 With a Sanyo LCD TV, users have the ability to modify the default aspect ratio of the picture they view onscreen. This can be useful when watching standard definition (SD) programming that doesn't fit LCD TVs by default. If you see the annoying black bars around the edges of the picture, you can go into your TV's settings and change the aspect ratio manually.
Step 1
Turn on your Sanyo LCD TV, press the "Menu" button on the remote, scroll down to the "Picture" category, and then press the "Enter" button.
Step 2
Select "Detailed Setting" from the menu, and then press "Enter."
Step 3
Change the aspect ratio. Select the "H-Size" setting to increase or decrease it horizontally. Select the "V-Size" setting to increase or decrease it vertically. When you are satisfied with the aspect ratio, press the "Exit" button on your remote to close the menu.