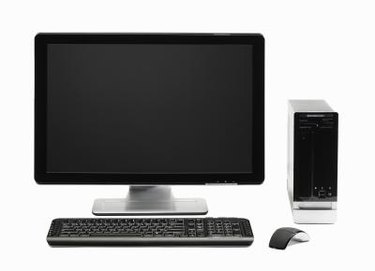 The desktop on a Mac is the first screen that shows up when you log on to your operating system. It contains shortcuts, applications and folders you can perform a variety of functions with. Mac systems make it simple to customize your desktop folders. You can change the background color and give the folders a more personalized look that distinguishes one from another.
Step 1
Double-click the folder on your desktop that you want to edit.
Step 2
Click the "View" button and select "Show view options." Click the "Color" radio button under "Background."
Step 3
Click the white box to bring up the colors options box. You should see the colors circle with a variety of colors to choose from.
Step 4
Use your mouse and click the color that you want to use. You can also click and hold the mouse as you slide around the colors. When you are satisfied with your color, click "OK" to save the changes.