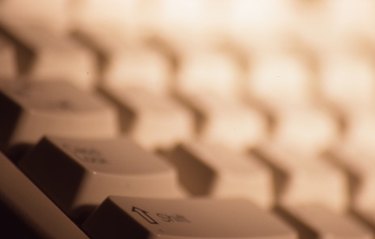 In the functioning of the Windows operating system, the print processor plays a major role in how files are sent to USB or network printers. The print processor communicates with the computer's print spooler to determine what type of data is being transferred to the printer. If you are having trouble printing documents, you should change the print processor to WinPrint, which operates well with most printer models.
Step 1
Open the "Start" menu and click on the "Printers and Faxes" icon.
Step 2
Right click on the printer you want to change the print processor for and choose "Properties."
Step 3
Go to the "Advanced" tab at the top of the properties window.
Step 4
Click on the "Print Processor" button at the bottom of the window.
Step 5
Highlight "WinPrint" from the list of available print processors.
Step 6
Press the "OK" button twice to save the settings and change the print processor to WinPrint.