To get the highest quality HD reception, set your television for 1080p. The 46-inch Samsung 550 LCD TV can broadcast in 720p and 1080p aspect ratios. The 1080p provides enhanced resolution and smaller pixels creating a clearer picture. The TV is capable of identifying the incoming signal and adjusting the preferences automatically. To set the TV to do so, you have two options; menus on the TV directly or using the remote.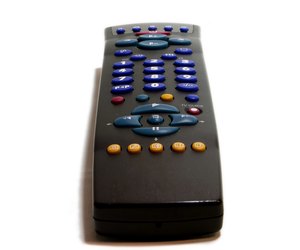 Step
Configure your picture options. Press "Menu" on the remote to display the Menu options and then press "Enter" on the remote to select "Picture."
Step
Scroll to the "Picture Options" link using the up and down arrows and press "Enter" to select.
Step
Scroll to "Size" and press "Enter" on the remote. Scroll to and select "Just Scan." "Just Scan" will enable your TV to automatically detect HDMI or component signals and reset the viewing area to be seen at 720p, 1080i or 1080p.
Step
Press "P.Size" on the remote to scroll between the different size options with your TV. Doing this is the same as going through the menu options above.