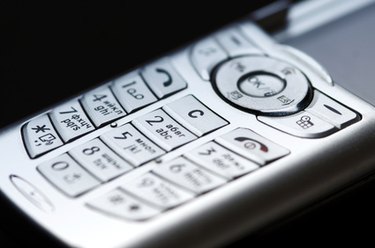 An AT&T Go Phone gives users another option for getting cell phone service. A Go Phone allows you to buy a phone from the store without purchasing a service plan. Once you have the phone, you can purchase a plan or pay as you go. If you choose to pay as you go, you will only pay for the minutes you use. If you choose a plan, you will have to purchase one each month.
Step 1
Bring your phone to the store you bought it from. If you bought it from a generic store, like a Walmart or Best Buy, you will have to go to your nearest AT&T/Cingular store.
Step 2
Bring your phone to the staff at the store and tell them that you would like to change your phone number. Your phone number will come packaged with your phone as soon as you buy it. You can't choose your number, but the AT&T staff will be able to change it for you.
Step 3
Pay the number change fee. The fee to change the phone number on a Go Phone will be around $30. You can get a new number for free by starting a new account, but you won't be able to transfer your old balance to your new account. The only way you can transfer your balance is by changing your number and paying the fee. Your number change will take effect the same day.