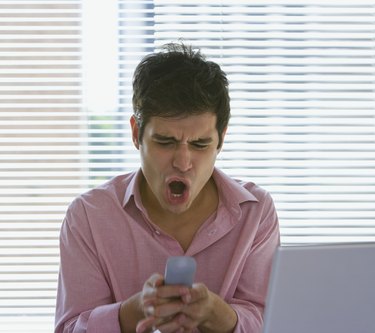 Voice mail is a wonderful convenience but it can be frustrating if you don't know how to retrieve your messages. The procedures for accessing voice mail vary from one service provider to another. Fortunately, the procedure for checking your Comcast voice mail is straightforward, and once you know the steps, they're easy to remember.
Step 1
Pick up your home telephone receiver and dial your 10-digit Comcast voice mail number or simply dial "*99".
Step 2
Enter your password when prompted if you have used the Comcast voice mail system before and then skip to Step 6.
Step 3
Listen to the instructions and choose whether you want to enable or disable password skip. If this feature is enabled, you won't have to enter your password every time you check your voice mail from your home phone.
Step 4
Say your first and last name when prompted to do so.
Step 5
Listen to the instructions and choose a format for your greeting. Follow the prompts to record and save your personal greeting.
Step 6
Follow the prompts to play, cycle through and delete your voice mail messages.
Step 7
Check your Comcast voice mail daily or as often as you like.