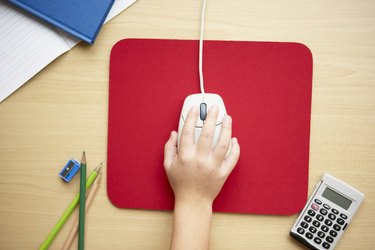 AOL Desktop lets users browse the Web, access their email and send instant messages from one central location. The software's built-in browser is simple, allowing you to quickly browse the Web without being distracted with excess features. You can add bookmarks for websites that interest you for easy access. If you need to find a website you visited, you can open the browser's history and locate it.
Step 2
Enter your AOL screen name and password, then click "Sign In."
Step 3
Click the "Web" button located in the top menu if the browser is not currently open.
Step 4
Click "View" from the browser's file menu and select "History." Your browsing history will appear in the left panel of the window.