Microsoft Outlook, a fully functional email client of the Microsoft Office suite, provides a way to send and receive mail. If you do decide to use Microsoft Outlook, getting in and out of the inbox and the outbox is simple. Read on to learn how to check your mail.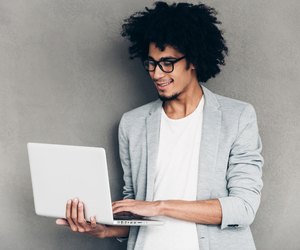 credit: g-stockstudio/iStock/Getty Images
Step
Click "Start" and then run the mouse pointer over "All Programs" and click "Microsoft Outlook."
Step
When Outlook opens, click "View." A drop-down menu appears on which you should click "Layout."
Step
On the Window Layout Properties screen, check "Folder List" to display it on the side panel.
Step
Click the "Inbox" folder in the side panel to check your Outlook inbox. Click any of the other boxes to see the mail inside.