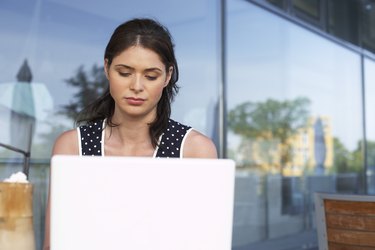 How to Check SBC Global Email. Yahoo! and SBC Global have merged to create AT&T Yahoo!. With this merge, SBC Global users now have access to all aspects of Yahoo!. SBC users are even able to log in to Yahoo! mail with a SBC Global address. Check your SBC Global email by using a POP email program or through the Internet.
Step 1
Find the email POP program on your desktop or in your "Start" menu. If you are unaware of what a POP program is, these are programs such as Windows Mail, Outlook or Eudora.
Step 2
Open the program. Once it is open, select "Email Accounts" under the "Tools" menu. Choose the "Add a New Email" option then click "Next."
Step 3
Enter your account information along with the settings supplied to you by SBC Global. If you have lost these settings or do not know where to find them, contact SBC customer support to get the correct settings.
Step 4
Test your email by clicking the test button. This sends a test email to your account to verify that you are connected to the server and that your settings are correct.
Step 5
Choose "Finish" to complete this process. This closes the "Settings" window and opens your inbox.
Step 6
Click "Send and Receive" to check your email. Your emails automatically appear in your inbox. Double-click on the email to open and read it.
Step 7
Check your email from a remote location. Using a computer or cell phone browser, go to AT&T Yahoo! Mail. Log in using your SBC Global email address and password. You must input your entire SBC Global address in the user name box.
Warning
Do not open emails from people you do not know. Many of these emails contain viruses.