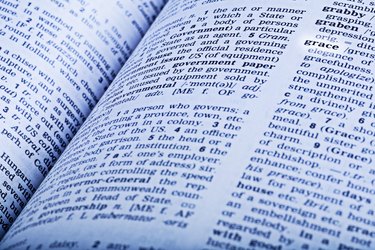 You can explicitly check your spelling at any time in Outlook by clicking "Review" and selecting "Spelling & Grammar." When you're in a hurry, however, it's easy to forget to run a spellcheck before sending an email. Take advantage of the automatic spellcheck feature in Outlook to scan your emails for errors before they're sent.
Checking Spelling Automatically in Outlook
To check spelling automatically in Outlook 2013 and Office 365, click the "File" menu, select "Options" and click "Mail" to open the mail settings window. Scroll until you locate the Compose Messages section and place a check mark in the "Always check spelling before sending" check box. From this point forward, when you send a message Outlook automatically scans it for errors. If there aren't any errors, the message sends. If errors are found, it presents you with the opportunity to correct them.
Enabling Automatic Correction
Outlook also has access to a feature in the Microsoft Office platform that automatically corrects spelling mistakes as you type them. To enable this feature, click "File | Options | Proofing | Mail | Editor Options | AutoCorrect options." Select the "AutoCorrect" tab and place a check mark in the "Automatically use suggestions from the spelling checker" check box.