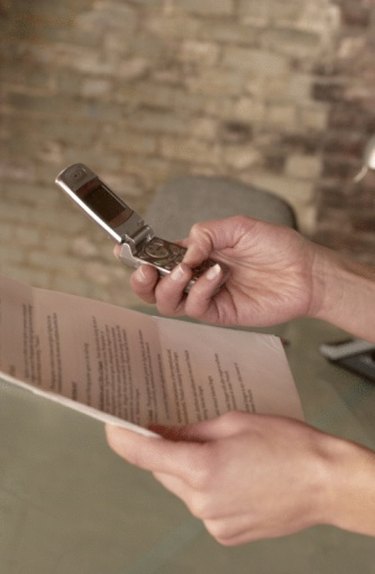 There are two types of wireless phone service available through AT&T: contract and prepaid. Contract phone service requires that you sign a one-year or two-year agreement stating that you will continue your wireless service through AT&T, and if you choose to cancel your services before the contract ends you will incur a termination fee as a penalty. When your contract ends, you can renew your phone contract with AT&T or another wireless carrier. You can check the date that your contract will expire by logging into your AT&T online account.
Step 1
Visit the AT&T Wireless website and sign into your account.
Step 2
Click the "My Profile" tab on the Account Overview page. Scroll down to the center of the page and locate the "User number information" tab.
Step 3
Click the "User number information" tab and locate the "Contract information" section.
Step 4
Locate your contract expiration date on this web page. Click the link "Early termination fee" for information on early termination charges and to obtain the amount that you will be charged if you decide to terminate your contract early.