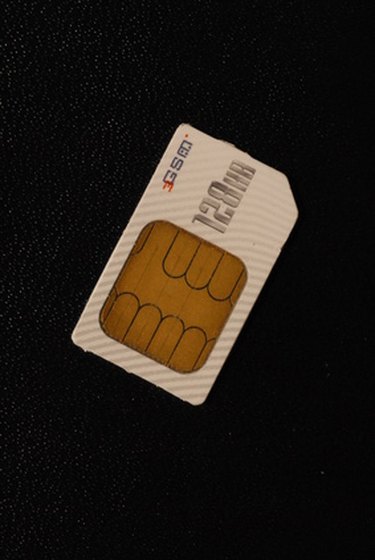 A SIM card, or "subscriber identity module," stores most of the information that goes through your phone. It will keep a log of all your phone calls, text messages and any other information you choose to save to your SIM card. Most images and music files are saved to your phone's memory or to a memory card, so they don't take up any space on your SIM card. You can clear your SIM card by going through each entry in your phone and deleting it.
Step 1
Go to your text messages menu. Go through your text messages and click each one. Inside each message, open the options menu and click "Delete."
Step 2
Go to your address book. Click each contact in your address book and open the options menu. Inside the options menu, click "Delete." Repeat these steps for the remaining contacts in your address book.
Step 3
Go to your call log and delete your received and dialed calls. You can clear all the calls at once so you don't have to do them individually.