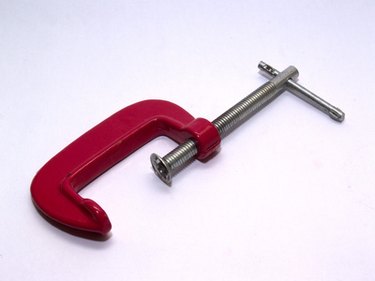 Several audio file formats preserve everything from spoken lectures to songs by your favorite artists. High sampling rates can produce excellent sound quality, but produce large files. Such files can prove too unwieldy to share with others by email, especially since most email services limit the sizes of any file attachments. Compressing these files into smaller archives is one way to reduce their size. Several utilities are available for this function.
Step 1
Browse an online compressor like Nippy Zip, which limits file sizes to 5,024 KB. You upload your audio file and process everything online to avoid having to download space-hogging programs that may contain viruses. Your compressed file appears as a link on the website, or you can have it emailed to any address.
Step 2
Download, install, and run a free compressor like 7-Zip, if the archives produced by online utilities are still too large. This utility has no file limitations. You compress without a web page and you can use it in locations with no Internet connection, such as inside an airline. You can compress to several formats including 7z. You can also split a large zip file into consecutively-numbered archives that are each small enough to email.
Step 3
Buy and run a commercial compressor like WinZip, which has a free trial on its website. Like many free utilities, this program can compress to over a dozen formats and split large zip files into smaller pieces. It can also create self-extracting archives, so recipients do not require a stand-alone utility to restore the original. You can add password protection and automatically shred files after they're viewed. You can also automatically back up files to hard media like CDs or DVDs.