AT&T is a telecommunications company offering a wide range of telephone, Internet, and cell phone services. You can upgrade your existing AT&T cable Internet to include wireless service to take advantage of the flexibility in using your computers in any room of your home. Wireless Internet connections work through the use of a router. Your AT&T router must be configured before it is available for use.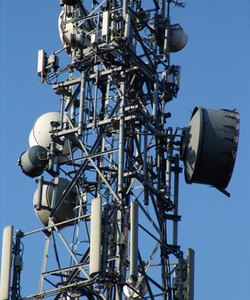 Step
Plug the router's power adapter into an electrical outlet. Connect the Ethernet adapter in the computer to one of the LAN ports on the router. An Ethernet cable resembles a telephone cable except it is twice as thick.
Step
Connect the Ethernet port on your broadband modem to the WAN port on the router. Check for solid green lights on your router to verify connections.
Step
Disable Internet security software running on the computer temporarily as they may block access to the configuration pages.
Step
Configure the Internet settings for your browser. Open the "Start" menu on your computer. Click "Settings," then "Control Panel." Double-click on "Internet Options." Click the button to restore the settings to their defaults. This action is located under the Security tab.
Step
Click the Connection tab. Set the dial-up option to 'Never Dial a Connection.' Click the "LAN Settings" button to ensure these settings are unchecked. Under the Advanced tab, click the button to restore all settings to their defaults. Click "Ok."
Step
Open your web browser and enter http://ATT.Router (do not use www) or http://192.168.0.1, in the address bar. The login page for the web management will open. Log in to the configuration by entering 'admin' for the username. Leave the password blank. Complete the installation by entering the router instructions that came with your wireless account information. The prompts on the screen will guide you through these final steps.