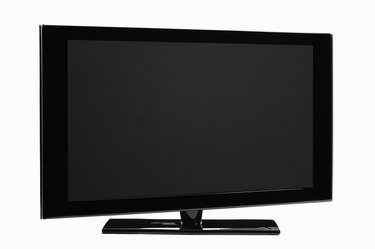 The Sony Bravia LCD HDTV is one of the best selling high definition television lines in the United States. With a variety of different sizes and options to choose from, there is a Sony Bravia that can fit just about anyone's needs. Although the television is made to play high definition content, it is possible to connect a standard definition DVD player to the device. Because the Sony Bravia has a higher contrast and color ratio than most standard definition televisions you may notice a slightly improved image over your older television.
Step 1
Plug the DVD player into a power outlet somewhere near the Sony Bravia HDTV. Although it is not necessary to have the two devices directly next to each other, it does allow for easier connections and troubleshooting (if something fails to work properly.)
Step 2
Connect the RCA cables into the A/V Out ports on the rear of the DVD player. The ports are made up of three different colors (red, white and yellow.) Make sure the RCA cables are plugged into the appropriate colored ports. The red and white RCA cables carry the audio signal while the yellow cable carries the video signal.
Step 3
Plug the other end of the RCA cables into the A/V In ports on the rear of the Sony Bravia HDTV. Because the television is primarily used with HD receivers and Blu-ray players, most of these A/V ports are going to be open.
Step 4
Power on both the television and the DVD player. On the Sony Bravia HDTV, press the "Video" button. You may have to press this button multiple times before the content of the DVD player is displayed.