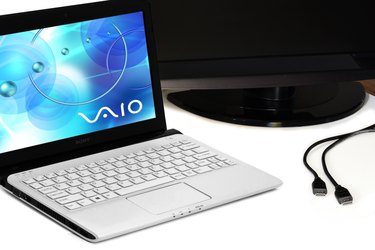 High Definition Multimedia Interface, most commonly known as HDMI, is the electronic industry standard for high-definition audio/video input and output for high-definition devices. HDTVs, HD monitors, laptops and other high-definition display devices support HDMI. Sony Vaio FZ series laptops are the first of the Vaio brand to offer HDMI output, which can be used to connect the laptop to an HD monitor or HDTV via the HDMI input ports found on these devices.
Step 1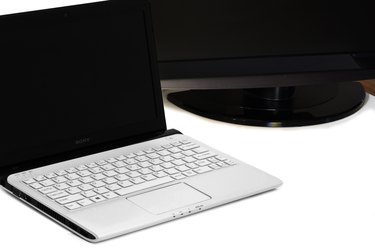 Turn off both the Sony Vaio laptop and the HDTV.
Step 2
Connect one end of the HDMI cable to the HDMI output port on the Sony Vaio laptop.
Step 3
Connect the other end of the HDMI cable to the HDMI input port on the HDTV.
Step 4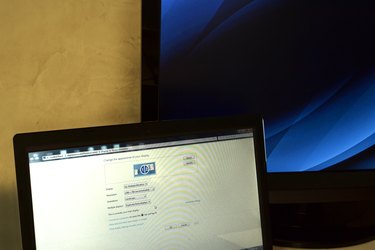 Turn on both the laptop and the TV. Right-click on a blank space on the desktop and select "Screen Resolution" from the menu that pops up.
Step 5
Click the screen labeled "2" near the top of the window. This represents your TV. Set the screen resolution for your TV by clicking the drop-down menu next to "Resolution." Check your TV owner's manual to find the resolution, if you are unsure.
Step 6
Click the drop-down menu next to "Multiple Displays" to select whether you want the display duplicated, extended, or to appear only on either the TV or laptop screen.
Step 7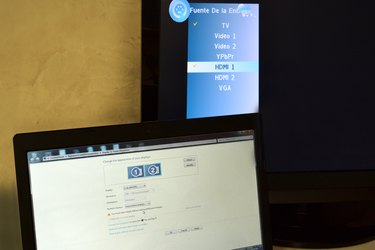 Push the "Input" button on your TV remote and navigate to one of the HDMI inputs to view the computer display.