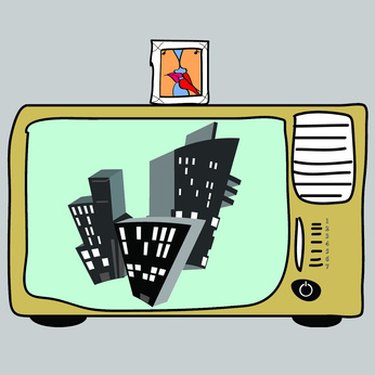 Many new televisions no longer come with a coaxial cable connection port. This is because most electronic devices no longer use the lower-quality cable hook up. However, if you are using a lower tier cable package that does not use a cable receiver, you need to take the coaxial cable hook up and convert it into an RCA (composite) cable connection.
Step 1
Attach the coaxial cable into the coaxial cable connection port on the converter.
Step 2
Hand tighten the cable into place. This secures the connection of the cable, preventing it from becoming disconnected while in use.
Step 3
Plug the RCA audio cables into the RCA connection ports on the converter. Insert the other ends of the cables into the "Video" port on the TV.
Step 4
Power on the television, press "Input" on the TV's remote control, then select "Video" and the cable programming appears on the television set.