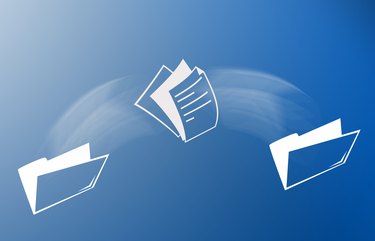 7-Zip is an alternative to WinRAR in WinZip. It is a utility used to archive and encrypt files, sometimes into multiple parts. When you convert 7-Zip into an ISO, you are really extracting the ISO from the zipped files. When the conversion is complete, you can safely delete the original files. Any extraction program compatible with 7-Zip is capable of converting to the ISO.
Step 1
Go to "Start," "All Programs," and click the 7-Zip File Manager.
Step 2
Click "File," "Open," and then browse to the location of the ISO.
Step 3
Left-click the ISO, and then click "Extract." A "Browse for Folder" window opens.
Step 4
Pick a folder to save the ISO in. Selecting "Desktop" places the ISO on the main screen so it is easy to find.
Step 5
Click "OK," and then "OK" again, in the Extract window. The conversion begins and will take a few minutes, depending on the file's compression and the speed of your computer. Go to the desktop, or whichever Save location you chose, to view the ISO.