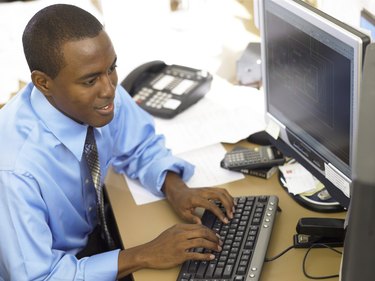 ISO files are perfect for converting a file into a burnable format for a disc, and the ISO can be created from just about any file you have on your computer, including EXE files. ImgBurn is one program that does an exceptional job at this process and best of all, the software is completely free.
Step 1
Download and install ImgBurn. It is free software that updates itself, so you will always be running the most recent version. ImgBurn is used by many computer users to replace their expensive, but useful counterparts, and many believe that ImgBurn does just as good of a job.
Step 2
Click "Create image file from file/folders" and you will be brought to the ImgBurn application. Open a new window in your computer and locate the EXE file you want to convert to an ISO file. Drag the EXE file into the ImgBurn window and it will automatically load into the program.
Step 3
Click the "Destination" icon folder and select a place for the new ISO file to be saved. Click the large green arrow at the bottom of the program to start the conversion process. The length of the conversion process depends on the size of the EXE file; it could take just a few minutes to convert a small EXE file into an ISO file.