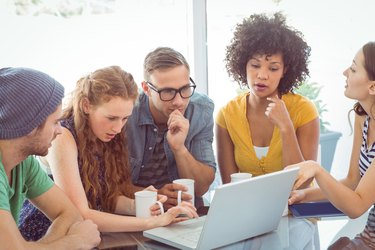 The Microsoft Excel spreadsheet software is a part of the Office suite for Windows computers. Excel lets you export file formats from the standard XLS or XLSX format to a vCard format. A vCard is a small file that acts as an electronic business card. You attach this vCard to your email messages, which sends your business card to each of your recipients. Excel has an internal export utility that lets you convert a spreadsheet to a vCard.
Step 1
Double-click your Excel spreadsheet on your computer. This opens the spreadsheet and loads the Excel software automatically.
Step 2
Click the Office button on the top, left corner of Excel. If you have an older version like 2003, click the "File" menu item. For all versions, select "Save As" to open a dialog box.
Step 3
Select "vCard" from the "File type" drop-down box. Type a name for your vCard file in the "File name" text box. Click "Save" to complete the conversion and save the file to your hard drive.