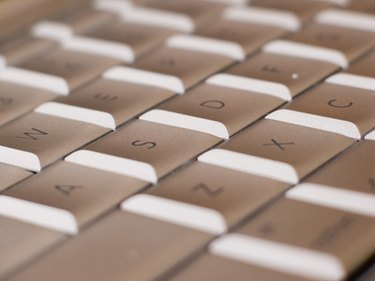 Although ASP files are Microsoft files (they come from a Microsoft script for server-generated web pages), they are very easily converted to PDF format using the Mac operating system. ASP files are used by website's server, which processes the files and sends HTML code to the user's web browser. ASP files can be opened using any internet browser. On a Mac, converting this file to a PDF file is simple, because PDF files can be created using the print option in any program.
Step 1
Open the ASP file using your web browser, such as Safari or Firefox. You may have to manually chose to open the file with one of these programs. Right-click (or hold "control" while you click) the ASP file and select Safari or Firefox under the "Open With" menu option. The ASP file will open in the browser as a Web page.
Step 2
Select the "Print..." command under the "File" menu, as though you were printing the Web page.
Step 3
Click "PDF" in the bottom left-hand corner of the print drop-down window, and select "Save as PDF." This will create a PDF file, rather than sending the Web page to the printer.
Step 4
Select a file name for the new PDF file. Enter title, author, subject and keyword information in the respective fields if you want. Click "Security Options" and enter a password if you would like to encrypt the PDF file.